Law
5 Common Bankruptcy Pro Se Mistakes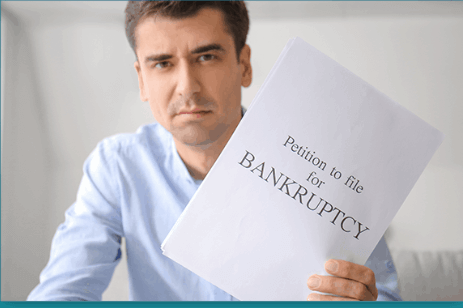 Bankruptcy is one of the most common legal areas where people navigate court proceedings without help from a lawyer (bankruptcy pro se). As attorneys charge fees, many people filing bankruptcy struggle to pay bills. Bankruptcy pro se saves your attorney hiring charges but you may end up making certain mistakes.
So what are the most common bankruptcy pro se mistakes you may make? Find them below:
Forget Including Debts on Petition
Certain kinds of debts are nondischargeable, which means the bankruptcy court won't be able to eliminate your owings. Criminal penalties, latest tax debts, alimony and child support are some non-dischargeable debts. Unscheduled debts are nondischargeable, which you failed to list on bankruptcy petition. All debts don't get automatically included in your case. Your condition won't improve as much as it should if you forget to list your owings.
Hide Assets or Income
Hiding assets or income is one of the biggest mistakes, which is considered as a fraud and may cause big penalties. One such mistake is people attempting to protect their assets by gifting them to friends or family.
Max Out Credit Cards Before Bankruptcy
When you max out credit cards, you usually buy luxury items, which won't be able to protect you with state/federal bankruptcy exemptions. Reckless spending just prior to a bankruptcy case may be considered a fraud. Thus, consulting a lawyer before filing bankruptcy can always help as they can make you take the right steps in months to resolve your case.
Pay Back Friends/Family Before Bankruptcy
The bankruptcy court will consider your friends/family as creditors if you borrow money from them, exactly like a credit card or mortgage lender. Once you pay them back prior to demanding a debt discharge via bankruptcy, the court may consider it as a preferential transfer. All creditors are to be treated equally if they are close friends or relatives.
Believe Bankruptcy Myths or Make Law Assumptions 
Misinformation is evident in the bankruptcy world, mostly because of the social stigma surrounding financial crises and debts. It leads to the misconception that only immoral/irresponsible people file bankruptcy. The lack of proper research and expert guidance makes people believe myths like bankruptcy strips your owings.
The Bottomline
These are the most common bankruptcy pro se mistakes you may commit. Once you hire a bankruptcy lawyer, you can always stay safe from such mistakes.