Law
Australian Immigration Law Specialists – How To Work With Them?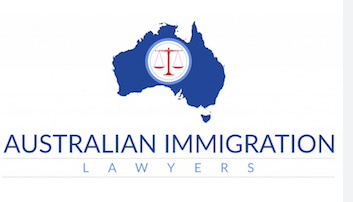 Are you considering applying for an Australian visa, or do you know someone who is? Knowing how much agents charge to help with the application process is an important part of the decision-making process. There are many agents that can help in obtaining a visa, but depending on their specialties – and your specific needs – rates may differ. In this blog post, we will outline the various costs associated with finding a professional agent to guide you through the Australian visa application process. Learn what they offer in terms of service and what kind of fee structure you should expect when searching for assistance.
What is an Australian immigration lawyer and what do they do?
An immigration lawyer is a professional who specializes in helping people to migrate to or stay in Australia. They offer Australian immigration law services to ensure that you have the best chance of success when it comes to a visa application. They take care of all the paperwork and legal aspects of an immigration application, making sure that everything is done correctly and submitted on time.
The lawyer also provides advice as to which type of visa is most suitable for your individual circumstances and can help to ensure that any potential problems or issues are addressed in the best way possible. Many lawyers will also assist with the appeals process if a visa application is denied.
How much do immigration law experts in Australia charge?
The cost of an Australian immigration lawyer can vary greatly depending on their experience, specialties, and other factors. Generally speaking, you should expect to pay around $100-200 per hour for an experienced immigration lawyer, with most packages costing between $3,000-7,500AUD depending on the complexity of the case. That being said, some lawyers may offer discounted rates or payment plans to make their services more accessible.
It is important to remember that any fee you pay should be clear and agreed upon before you begin the visa application process. An immigration lawyer should provide an upfront cost estimate as well as a timeline for when each payment will be due.
What extra services do immigration law specialists offer?
When looking for an Australian immigration lawyer, it is important to think beyond the basic costs associated with the application process. Many lawyers also offer support and this might push the costs upwards. Moreover, you need to ensure that you work closely with immigration legal experts to ensure that they can provide the best possible advice and assistance.
Some of the extra services that Australian immigration lawyers may offer include:
•Advice on visa application requirements and process
•Creation of a comprehensive strategic plan to increase your chances of success
•Assistance with appeals if your visa has been denied
•Help with other immigration matters such as visa extensions or family sponsorship.
Hannan Tew is one of the leading immigration law firms in Australia. We provide a full range of services to help you navigate the complexities of Australian immigration law. Whether you're looking for assistance with visa applications, appeals, or other immigration matters, our team of experienced professionals can help you get the results you need. Contact us today for more information about our services and fees.
What emerging issues may arise, which may need the help of an immigration lawyer?
Immigration law is constantly changing, and there are often new issues that may arise which may require the help of an immigration lawyer. For example, if you have been denied a visa or want to apply for a different type of visa than the one you currently hold, it can be difficult to navigate your way through the complex legal processes without the assistance of an experienced professional. Other emerging issues that may require the help of a lawyer include:
•Changes in visa eligibility requirements
•Contesting negative decisions from immigration authorities
•Complex family law matters related to visas or migration
Immigration law can be complicated and confusing, which is why it's important to consult with an experienced immigration lawyer when facing any legal issues related to visas or migration. An experienced lawyer can help you understand your rights and ensure that all of the paperwork is completed properly. When considering a lawyer, it is best to research their experience and qualifications before making a final decision. That way, you can be sure that you are getting the best possible service and advice.
What are the benefits of having an immigration lawyer or expert?
Working with an experienced immigration lawyer or expert can help ensure that your visa application is successful. Having a legal professional on hand to advise you throughout the process will increase your chances of success and may even provide insight into possible issues that get the best possible service and advice.
Conclusion
The key takeaway here is that when it comes to Australian immigration law, it pays to work with an experienced specialist who has access to all the necessary resources, insight, and advice. This kind of individual will be able to make life easier for you, taking away some of the stress and problems that you would face if trying to take on the process alone. With a wealth of knowledge and experience, they are best equipped to help you reach your goal. Working out what type of case you need assistance with and which specialist or firm can assist is just one step in the right direction toward getting the right help.